If you have not used an air duct cleaning service, you may be unaware as to whether your home is in need of air duct cleaning. This is especially the case if you have just moved home and are unaware as to whether the previous occupants had the ducts cleaned before they moved out.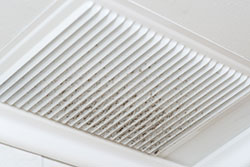 Signs Cleaning is needed
Most Air duct cleaning companies in Westminster would say that there are a number of signs that ventilation cleaning is needed. These include:
• A growth of mold or mildew is visible inside the ducts or on any components of the system
• You notice dust on the vents even after they have just been cleaned
• The system insulation feels damp
• You can see a build-up of debris inside the air ducts.
• There is an infestation of rodents or bugs in the system
• There is a musty stale odor in the home
• You notice small pools of water in the system
• When you replace air duct filter or filters, they become clogged quickly.
Other Indicators
Dirty ducts can compromise the indoor air quality home residents are breathing. Although this may not be visible, you may experience a number of unpleasant health issues such as the worsening of allergy symptoms or asthma, repertory infections, headaches or inability to sleep. These health issues may indicate poor quality and a problem with the cleanliness of the air duct system.
The duct system provides the humid atmosphere which is a perfect environment for mold, mildew, bacteria and other contaminants. This can allow spores to circulate in the flow throughout your home, compromising your health. If you feel this may be a problem affecting your home, air quality testing will be able to assess the extent of any pollutants or allergens in your air. Cleaning can eliminate any build-up of debris and provide the immediate benefit of clean healthy air.